Create fast, simple sketches to visualize your
And 'WOW' your clients, colleagues or class... Without having to be a design or tech ninja
Get SketchWow
Nobody

wants
boring diagrams...
Let's face it. Most sketches, flowcharts and diagrams are trapped in 2002.
It's a sea of sameness…
Forgettable… uninspiring.
Next time you want to brainstorm or map out your thoughts… make it memorable.

How? Use SketchWow...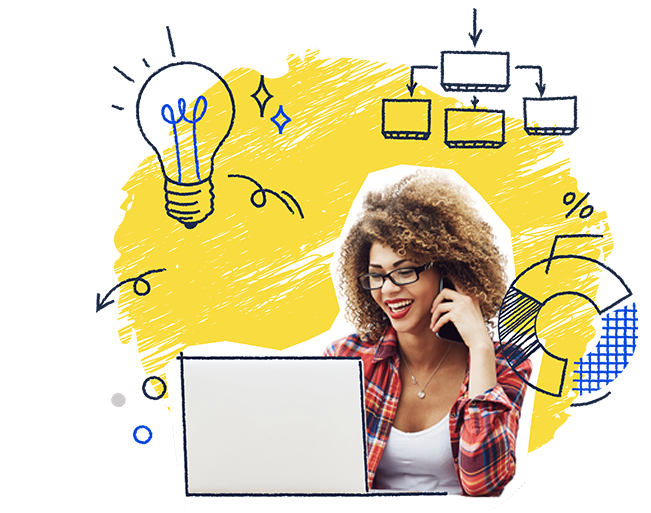 What makes SketchWow refreshingly different?
SketchWow is the perfect creative companion - so you can quickly condense and communicate your ideas, concepts and stories (in a clear and casual way)…. using a fresh & engaging, hand drawn look.

Once you use SketchWow…

You'll never create a typical DIE-a-gram or white-BORED ever again!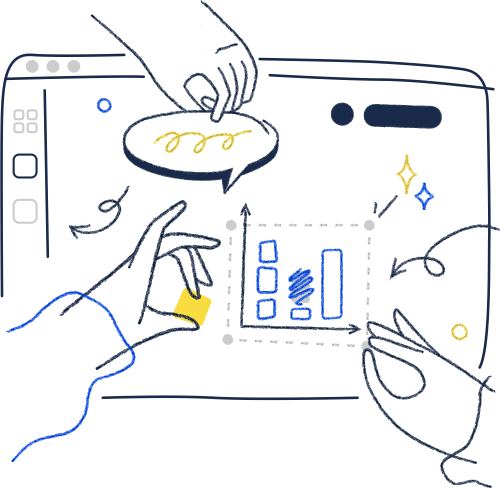 It's super-simple & fast to explain anything
Pick from a library of pre-made shapes

Look professional. Simply drag-and-drop using pre-built shapes and connectors -- without using messy free hand drawing.

Need inspiration? Select a template

Add some 'eye-candy'... text, arrows, speech bubbles

Make it "pop" with annotations & animation

Keep it fun, fresh & casual (low-fidelity, hand drawn look)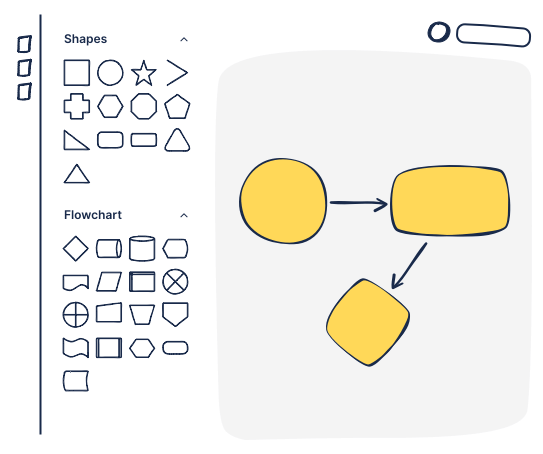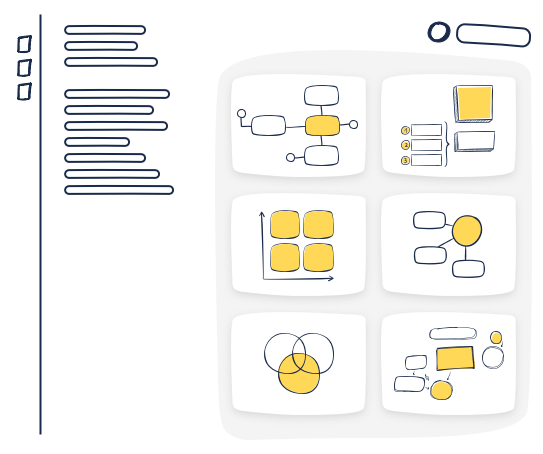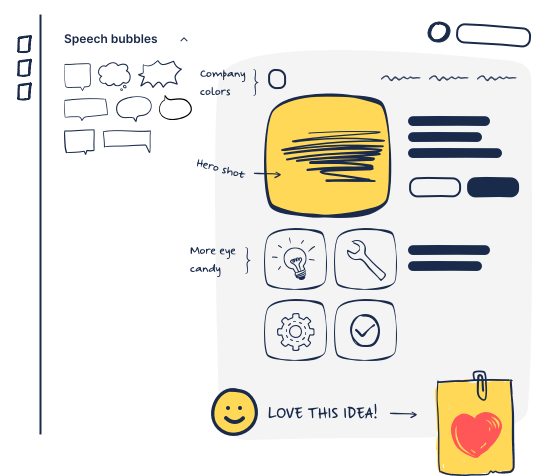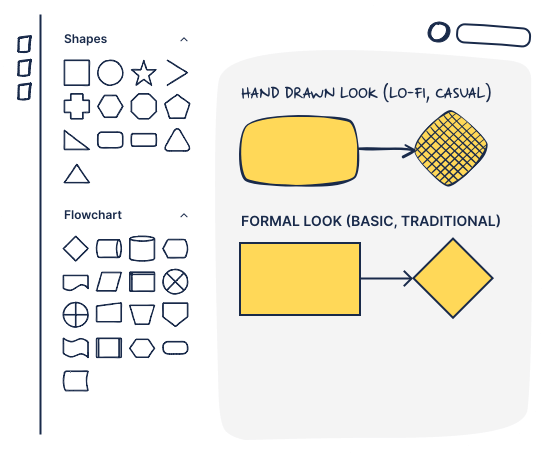 Whenever you want to crank-out conversation-starter visuals or presentations, including:
SketchWow will soon become your #1 go-to tool…
0
Four more fantastic reasons to join SketchWow...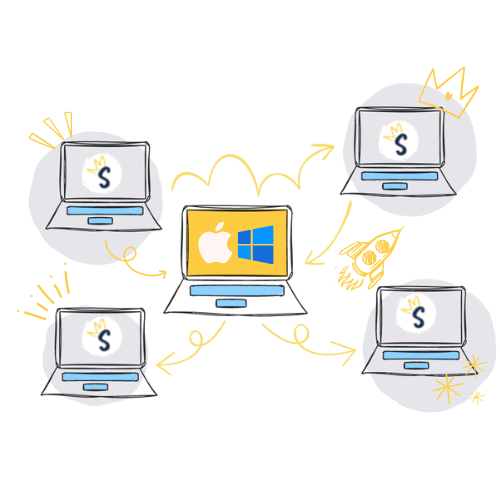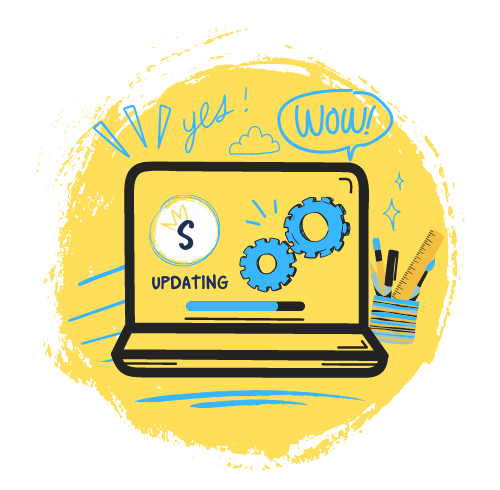 30-Day moneyback guarantee
This is pretty typical. Our guarantee is a bit different because...
A. If you are not thrilled, you will get a fast refund. We won't ignore you, pretend that your emails got lost or make you wait 2 weeks.
B. We won't nag you with an "exit survey" with 10 silly questions about why you chose to leave. Bottom line. We will do everything to make sure you are thrilled with SketchWow. If for whatever reason you change your mind, you'll get a full, prompt refund. End of story.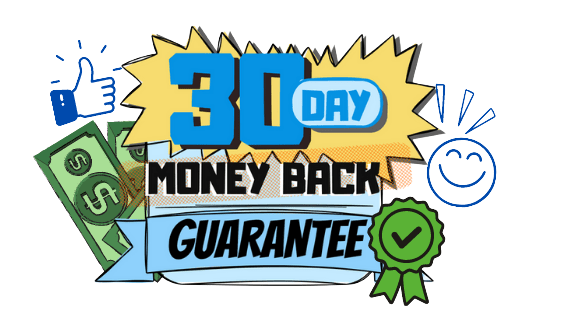 SketchWow works great for…
Creatives

Brainstorm, mindmap and storyboard without limits… dump all those great ideas into a digital sketch to clearly capture and outline your next big move.

Agencies/Consultants

"Wow" your clients and stand out. Easily map eye-catching journeys, funnel flows, process maps… and more.

Businesses

Make boring topics, fun. Communicate internal policies, ideas and strategies to your staff. Outline a new org chart, process or gameplan. Endless possibilities.

Information Technology

Don't get stuck with unnecessary details. Create network or system diagrams, workflows and more using unique, simple diagrams that get attention and initiate discussion.

Teachers/Trainers

Use SketchWow to stand out and better engage your audience. Incorporate refreshing visuals into your lesson plans. No more basic circle-and-square diagrams and boring presentations.

Anybody (Yes… even you)

We all have unique requirements.
Maybe you need a no-fuss way to map out your yearly goals or creatively organize your thoughts.
Start creating amazing sketches that stand out…
Built for speed

Spend less time creating & explaining. Simplify how you communicate your thoughts.

Zero learning curve

Crank out your first sketch in no time, without reading User Guides or watching tutorials.

No WiFi? No problem

SketchWow software installs on your PC or Mac. No more lost work when your Internet connection times out.
You'll Love SketchWow Too, Just Like Our Customers Do...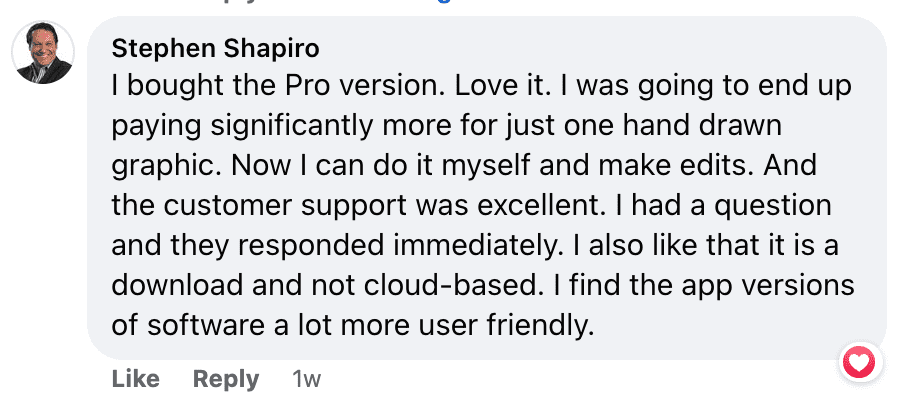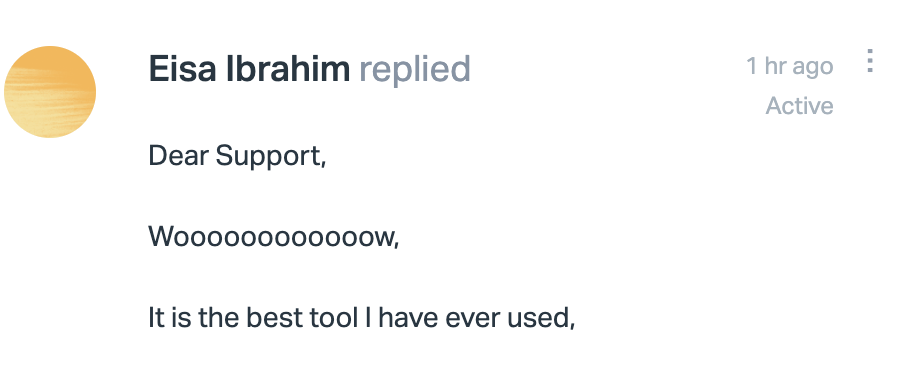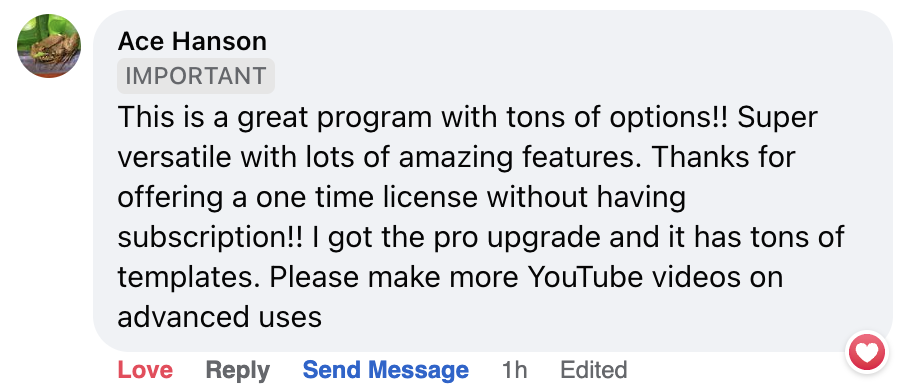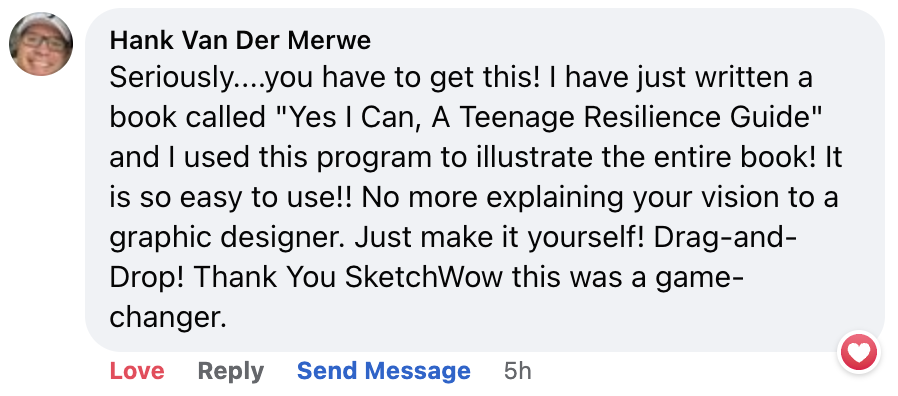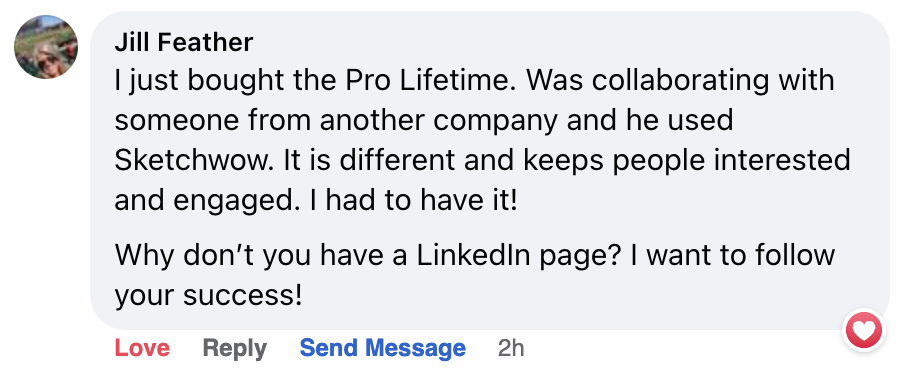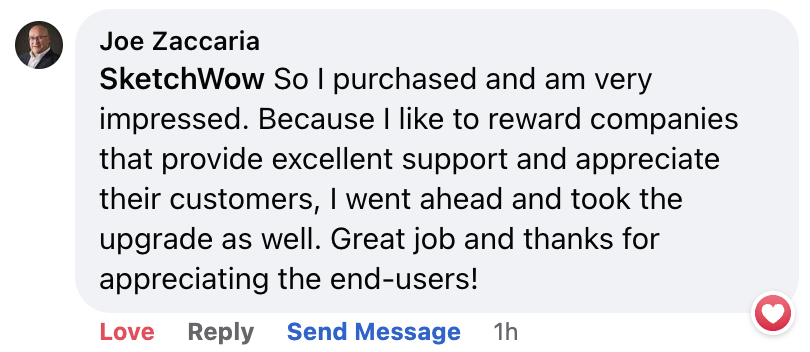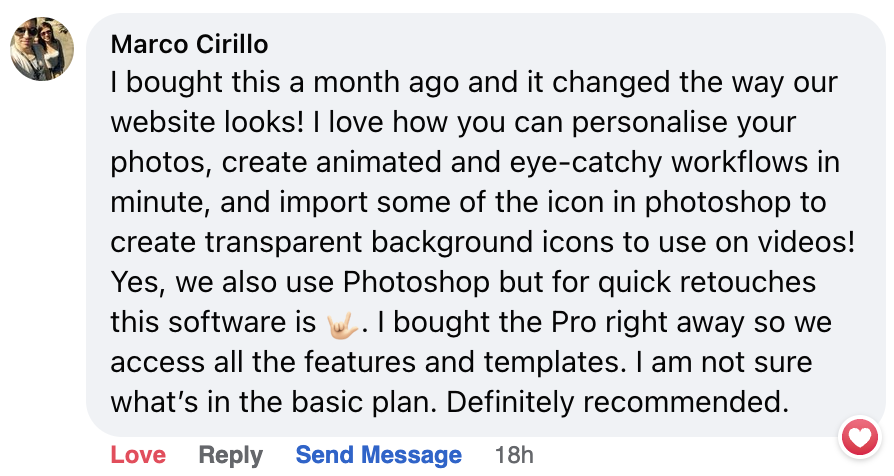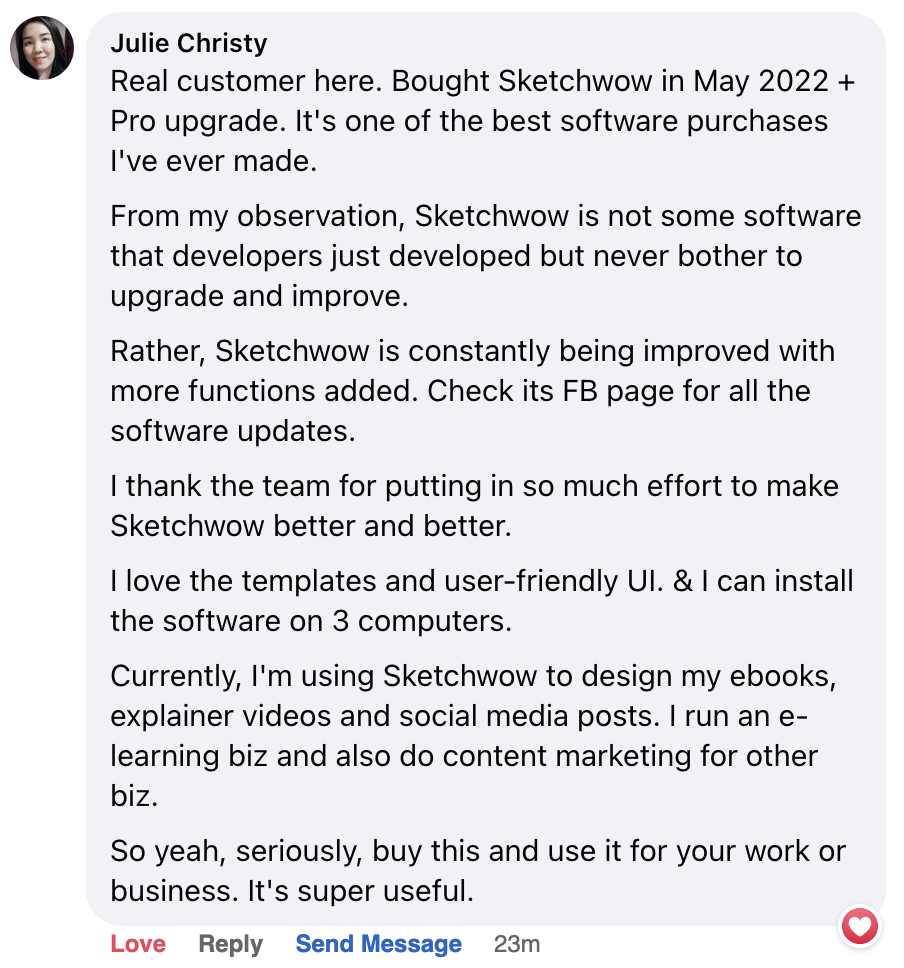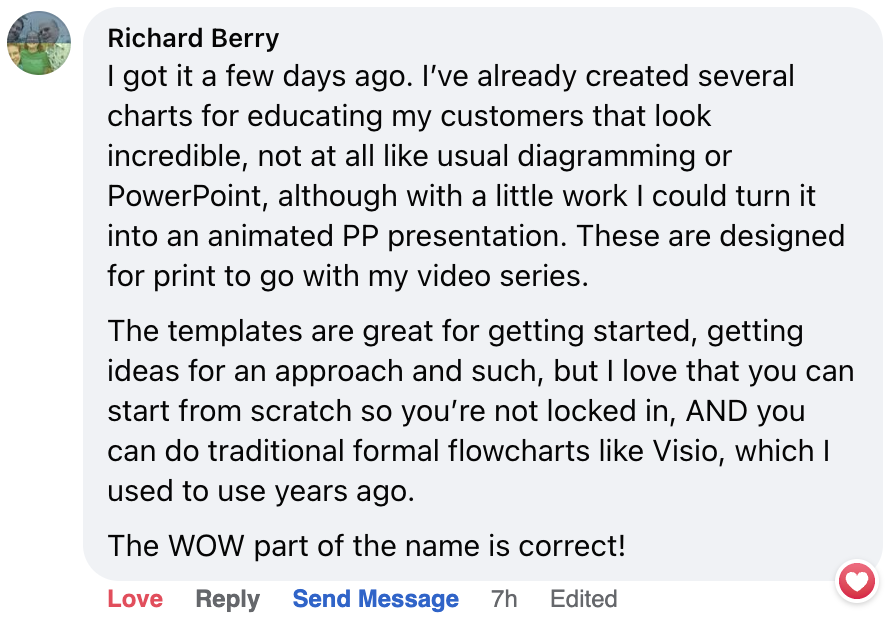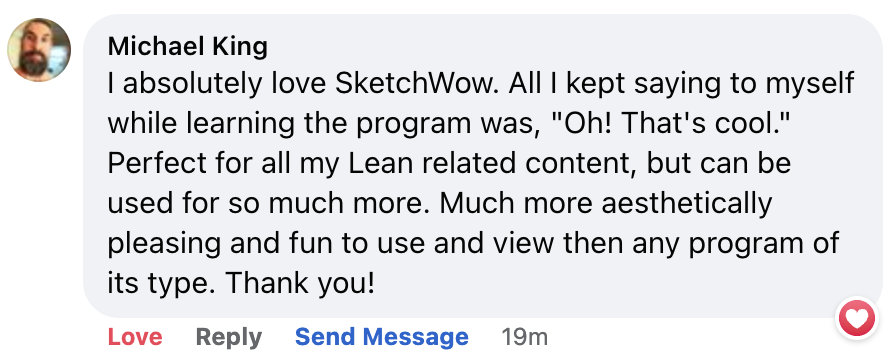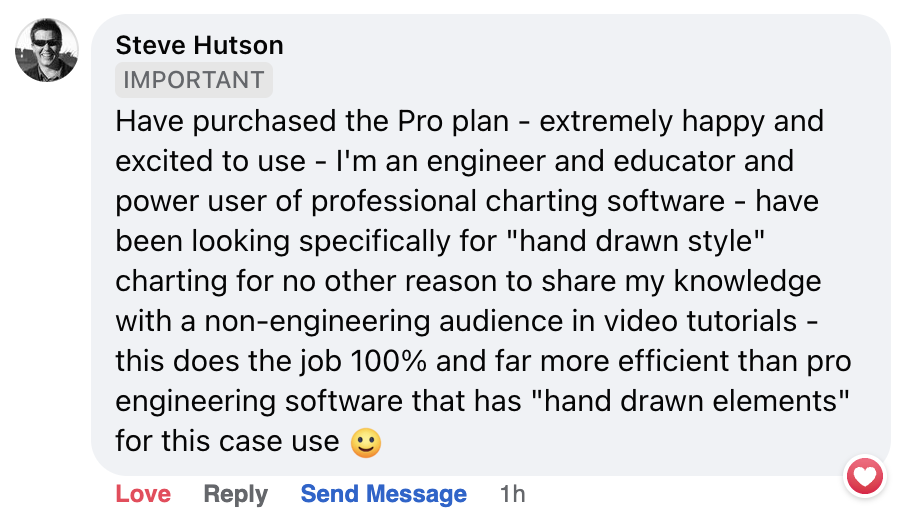 Create eye-catching visuals, fast… even if you have little-to-no creative, design or tech skills
Everyone loves the cool look of hand drawn sketchnotes and diagrams. The problem? Sketching by hand is shaky-and-sloppy because most folks are not graphic designers.
Here's where SketchWow comes in… Now you can create simple, hand-drawn-style visuals whenever you want (...without wasting time using complicated diagramming or presentation tools). Sketch out a process, workflow or diagram. Spice-up your presentations and documents…
Use SketchWow for work... or just for fun. The possibilities are endless.
Once you use SketchWow... don't be surprised if you get compliments on your diagrams and design skills!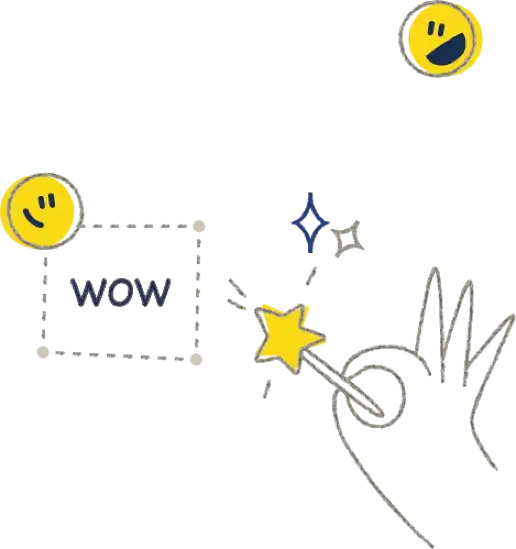 Take a minute and get SketchWow now!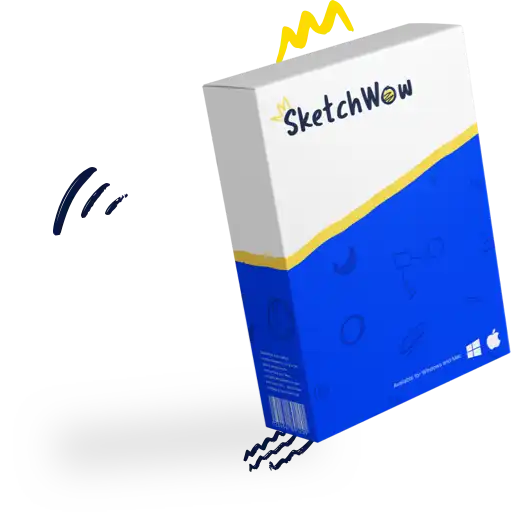 Standard Or Pro?
We offer two account plans (Standard, Pro). Click the "Get SketchWow" button for a side-by-side comparison, so you can choose the account plan that best fits your needs.
30-Day Money-Back Guarantee
Go take SketchWow for a spin. You've got a full month to make up your mind. We think you'll fall in love with how simple & fun it is to create amazing, engaging sketches.
If for some reason you are not completely "Wow'd" by SketchWow within the first 30 days, simply email us at support@sketchwow.com. You'll get a prompt and courteous refund. We want you to be happy using SketchWow.
Time To Ditch The Dull Diagrams & Flowcharts...
With SketchWow in your corner… go create something great!